Welcome!

Welcome to VENTURA PROMOS A Division of Ventura Graphix, Inc. We could be reached at 661-412-2737, Monday - Friday from 9am to 5pm pacific standard time.
42309 10th Street West
Lancaster, CA 93534
(661) 412-2737
Featured Item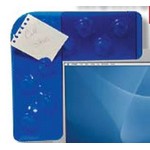 Monitor Note Board
A new and unique way to post your notes, messages and photos without pins, tape or clips. Includes mounting tape. Can be packed to fit into a standard business size envelope.